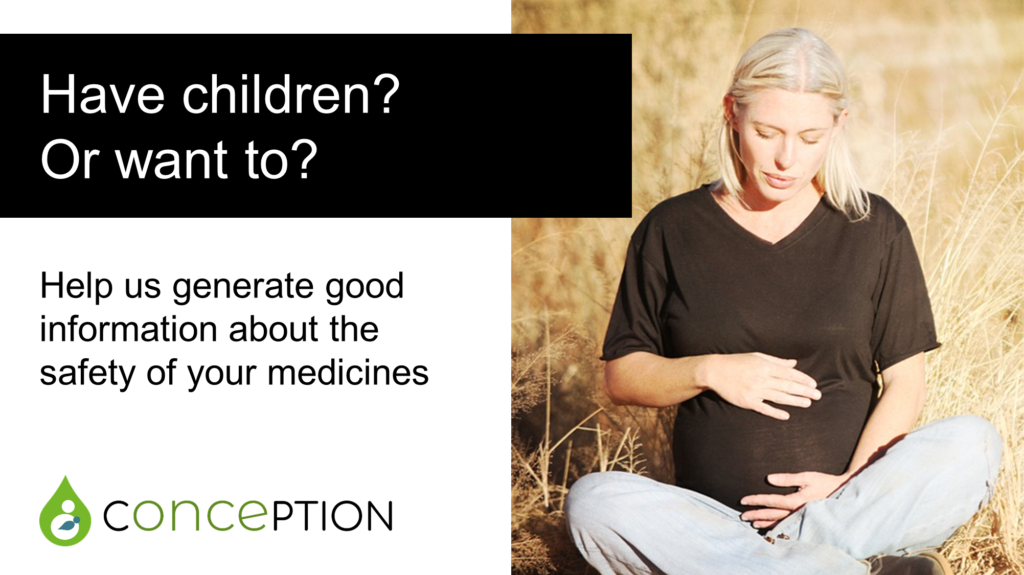 Other languages: French; Swedisch; German; Italian; Romanian; Czech
and make your voice heard
Did you know that nearly 90% of pregnant women take at least one medicine during pregnancy without knowing the consequences? If you're pregnant and breastfeeding, or planning to get pregnant, you may need information about the medicines you take. To develop better information and tools for women like you in the future, we need your input.
By taking this survey, you can tell us what kind of information you need, and how you and other women prefer to receive it.
Help us develop better information and tools for you and women like you. Over 500 women have already contributed!
This survey is part of ConcePTION, a public-private partnership project funded by the Innovative Medicines Initiative (IMI), bringing together over 60 organisations across Europe. For more information, click here.